OUR FIRST ASSEMBLY FAMILY WILL JOIN
and we will add your request to our prayer list.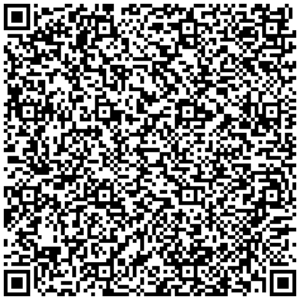 Scan here for directions to the church!
Servolution Report
Servolution Report: This year we adopted Marvin Elementary and set a goal to equip each classroom with the supplies it needed
for the beginning of school.
Today we were able to deliver the supplies to Marvin! We were also able to donate gift cards so they could identify needs and purchase the items. The principal expressed her appreciation and gratitude.
Thank you First Assembly family for giving so generously to bless the students and educators at Marvin.
Special Speaker: Floyd Bates
Breakfast Tacos from Taco Cabana
Special Speaker: John Barrera
Pray Local. Pray Global. Small Group Prayer.
Worship/Devotional Prayer
"From the rising of the sun, to its going down, the name of the Lord will be great! In every place a pure offering shall be offered to My name."
Wednesday, October 6th 7-8 pm Sanctuary
First Assembly Youth Ministries
on Wednesday Nights at 7 pm
Check out the Instagram account

Kids Church ~ K-5 – 5th Grade
Nursery ~ Birth to 4 years old
Check In: All children birth-5th Grade check in at the Kids Church Room to receive their name tag and check out ticket.
From the lobby, turn to the right hallway. The kids church room is the last door on the left. The nursery is on the right.
When you pick up your kids, you will return to the door with your check in ticket.
A study of the Life of Peter.
PARENTING ON PURPOSE SERIES
Speaker: Dr. Darren Daugherty
15 Sessions on being a better parent or grandparent
Scan the QR Code with the camera on your phone or go to our YouTube page ( http://youtube.com/c/firstwaxahachie )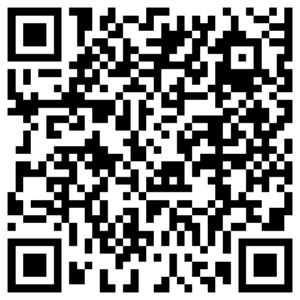 ARE YOU THINKING ABOUT VISITING FIRST ASSEMBLY?
to see answers to the most
frequently asked questions.
Keep Scrolling or click on the
Facebook, Instagram, Twitter & YouTube
Scan this QR code to link to all our social media accounts.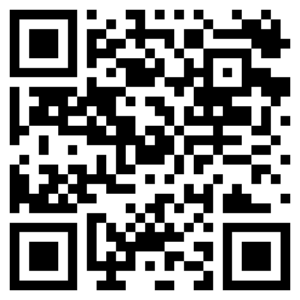 or call the church office at 972-937-4692.
Visit our
Youtube Channel
to listen to Worship Services, Kids Services, Hymn Sings,
& the Parenting on Purpose Series.
If you would like to begin receiving text messages from
First Assembly:
Thank you for connecting with us!
1. Pray for the church.

(Staff, leadership, unity)
2. Pray for those who are hurting.

(sick, unemployed, personal struggles)
3. Pray for the community.

(To love them and work through First Family)
4. Pray for missionaries.

(safety, health, success)
5. Pray for first responders.

(safety, health & families)
6. Pray for those who need God.

(acknowledgement, salvation)
7. Pray for the education system.

(teachers, students, administration, SAGU)
8. Pray for the nation.

(guidance, leadership, election)
First Assembly is always looking for ways to connect with, support, and serve in our local community. We call these opportunities SERVOLUTION.
BACK TO SCHOOL SUPPLY DRIVE-This year we adopted Marvin Elementary and set a goal to equip each classroom with the supplies it needed for the beginning of school. We were able to deliver paper, erasers, scissors, glue, crayons, markers, pencils, and folders along with other needed items that were all donated by members of our church. We were also able to donate gift cards with money that was donated. Thank you First Assembly for giving so generously to bless the students and educators at Marvin.
BLESSINGS GIVEAWAY-
First Assembly joined with several other ministries and businesses in Waxahachie to bless people with food and goody bags for their family and kids during the Holiday Season. The event was a drive through where volunteers loaded up cars with bread, produce, milk, meat, and games and activities for the family. Thank you to all who supported the event and volunteered.
SAGU OUTREACH– First Assembly joined with Chick-Fil-A to provide lunch for 300 SAGU students in October. We enjoyed our visit to campus and our connection with the SAGU community!
BACK TO SCHOOL BACKPACK GIVEAWAY-First Assembly joined with Canales Furniture Store, Heart and Home Ministries and others to buy supplies, stuff backpacks and hand them out to students in Waxahachie.
PLEASANT HILLS CHILDREN'S HOME – First Assembly was able to provide a generous love offering to the home for ongoing expenses. Mike and Eulessya Miller, the owners of Ennis Janitorial blessed PHCH by donating and delivering a full palette of much needed paper goods and cleaning supplies! Thank you to the Millers and to everyone who gave to make this servolution possible.
RESPIRATORY THERAPIST APPRECIATION-BAYLOR SCOTT AND WHITE, WAXAHACHIE- First Assembly was able to give each therapist a gift box and provide pizza for every shift as our way of saying thanks to all the health care workers who are on the front lines keeping us safe. Thanks to Jordan E.'s Popcorn and Candy Company for helping us make the gift boxes extra special!
FOSTER FAMILY GAME NIGHT BAGS – In an effort to provide a much needed break from the strain of the current restrictions we were privileged to put together a fun filled Game Night Bag for the Ellis County Division of the Texas Department of Family and Protective Services. Your faithful giving made this possible. Special thanks to Heidi Dollar for organizing and facilitating this outreach!
SALVATION ARMY FOOD PANTRY – Because of the generous donations of our church family we were able to provide much needed food items as well as a cash offering to help the Salvation Army with their operating budget. The Salvation army is feeding many more people due to the pandemic and is doing an incredible work in our community.
MISSIONARY BLESSING – We had a unique opportunity to bless our missionaries to Belgium, Blair and Dina Bonin. They traveled to Waxahachie to spend time with family during the pandemic and we were able to prepare their apartment that they will live in for the next few weeks that they are here. Thank you to the volunteers that made all of this possible.
WAXAHACHIE POLICE DEPARTMENT-We were honored to bless some of our heroes during this crisis and show appreciation for their service and sacrifice. We committed our church to pray for them and gave them hand sanitizer that was donated by Brandon Gazaway.
While the threat of Covid is now not as serious as it once was you can still observe the covid guidelines as you feel necessary.
1. OBSERVE SOCIAL DISTANCING
2. SELF-SCREEN FOR SYMPTOMS OF ILLNESS BEFORE ATTENDING- YOU ARE WELCOME TO WEAR A FACE COVERING, BUT IT IS NOT A REQUIREMENT. WE ENCOURAGE YOU TO USE THE HAND-SANITIZING STATIONS.
3. WAVES AND SMILES ARE WELCOME. IT'S BEST TO REFRAIN FROM SHAKING HANDS, HUGGING, OR HIGH-FIVING.
4. THE NURSERY IS NOW OPEN WITH ATTENDANTS. PLEASE OBSERVE YOUR CHILD'S HEALTH AND MAKE SURE THEY DO NOT HAVE ANY SYMPTOMS OF ILLNESS.
5. KIDS CHURCH IS IN THE KIDS CHURCH ROOM BEGINNING AT 10:30 AM. PLEASE OBSERVE YOUR CHILD'S HEALTH AND MAKE SURE THEY DO NOT HAVE ANY SYMPTOMS OF ILLNESS.