OUR FIRST ASSEMBLY FAMILY WILL JOIN
and we will add your request to our prayer list.
July 3rd Waxahachie Fire Works
First Assembly Concession Stand
Proceeds benefit Honduras Missions Trip
Speakers: A drama by RJ and Marilyn Koland
$5.00 (Proceeds benefit a Service Project)
Bring snacks and a friend!
Proceeds Benefit Honduras Missions Trip
Missions Trip to Honduras
First Assembly Youth Ministries
on Wednesday Nights at 7 pm
Youth Camp is July 6-9, contact Pastor Bryce for details!
Check out the Instagram account

Kids Church ~ K-5 – 5th Grade
Preschool Church &
Childcare ~ Birth to 4 years old
Check In: All children birth-5th Grade check in at the Kids Church Room to receive their name tag and check out ticket.
From the lobby, turn to the right hallway. The kids church room is the last door on the left. Preschool Church & Childcare is on the right.
When you pick up your kids, you will return to the door with your check in ticket.
How to Pray for Ukraine
As Christians around the world process these events, and as churches pray in their gatherings this Sunday, we wanted to offer some ways to pray, along with some accompanying Scripture passages:
Pray for the safety and protection of the Ukrainian citizens and military personnel.
"God reigns over the nations; God sits on his holy throne." (Psalm 47:8)
Pray for Ukrainian church leaders as they care for the church members that are affected by this conflict.
" … For we are powerless against this great horde that is coming against us. We do not know what to do, but our eyes are on you." (2 Chronicles 20:12)
Pray for displaced missionaries as they seek to minister to those who remain in harm's way.
"Fear not, for I am with you; be not dismayed, for I am your God; I will strengthen you, I will help you, I will uphold you with my righteous right hand." (Isaiah 41:10)
Pray for the Ukrainian people to look to the gospel of Jesus Christ for hope during this challenging time.
" … there is salvation in no one else, for there is no other name under heaven given among men by which we must be saved." (Acts 4:12)
Pray for followers of Jesus in Ukraine to be a light for the gospel during this dark time.
" … let your light shine before others, so that they may see your good works and give glory to your Father who is in heaven." (Matthew 5:16)
Pray for God to put a stop to Russian aggression and to change Vladimir Putin's plans in regard to Ukraine.
"Ah, Lord GOD! It is you who have made the heavens and the earth by your great power and by your outstretched arm! Nothing is too hard for you." (Jeremiah 32:17)
Pray that God would give leaders of the U.S. and other countries wisdom and courage as they make important decisions in the coming days and weeks.
"First of all, then, I urge that supplications, prayers, intercessions, and thanksgivings be made for all people, for kings and all who are in high positions, that we may lead a peaceful and quiet life, godly and dignified in every way." (1 Timothy 2:1–2)
1.
Pray for the nation.
(guidance, leadership)
2. Pray for those who are hurting.

(sick, unemployed, personal struggles)
3. Pray for the community.

(To love them and connect through service opportunities)
4. Pray for missionaries.

(safety, health, success)
5. Pray for first responders.

(safety, health & families)
6. Pray for those who need God.

(acknowledgement, salvation)
7. Pray for the education system.

(teachers, students, administration, SAGU)
8.
Pray for the church.
(Staff, leadership, unity)
ARE YOU THINKING ABOUT VISITING FIRST ASSEMBLY?
to see answers to the most
frequently asked questions.
Keep Scrolling or click on the
Facebook, Instagram, Twitter & YouTube
Scan this QR code to link to all our social media accounts.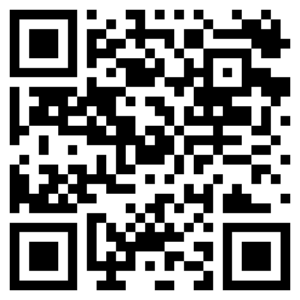 or call the church office at 972-937-4692.
PARENTING ON PURPOSE SERIES
Speaker: Dr. Darren Daugherty
15 Sessions on being a better parent or grandparent
Scan the QR Code with the camera on your phone or go to our YouTube page ( http://youtube.com/c/firstwaxahachie )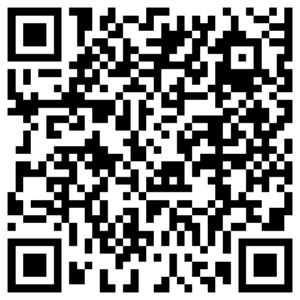 Visit our
Youtube Channel
listen to Worship Services, Kids Services, Hymn Sings,
& the Parenting on Purpose Series.
If you would like to begin receiving text messages from
First Assembly:
Thank you for connecting with us!
First Assembly is always looking for ways to connect with, support, and serve in our local community. We call these opportunities SERVOLUTION.
MEAL SERVED TO SAGU THEATER DEPARTMENT (2022)
SALVATION ARMY FAMILY HOLIDAY MEALS (2021)
CHRISTMAS TOY DRIVE FOR COMMON GROUNDS(2021)
PLEASANT HILLS CHILDREN'S HOME OFFERING FOR GIFTS, COTTAGE PARTIES, AND DELIVERY OF JANITORIAL SUPPLIES (2021)
ALBANIA MISSIONS TRIP (2021)
ESTHER'S HOUSE (AFTERCARE HOME FOR EXPLOITED WOMEN) HOUSEWARMING GIFTS AND REMODEL (2021)
COUNTRY TEXAS REPORTER FESTIVAL (2021)
CHICK-FIL A LUNCH BOXES PROVIDED FOR STAFF AND FACULTY OF ADVANTAGE ACADEMY(2021)
BACK TO SCHOOL SUPPLY DRIVE FOR MARVIN ELEMENTARY (2021)
BLESSINGS GIVEAWAY DRIVE THROUGH EVENT GIVING AWAY GROCERIES AND GOODY BAGS FOR FAMILIES (2020)
GOODY BAGS FOR WIDOWS/WIDOWERS (2020)
TEEN CHALLENGE A/C UNIT & GAS FOR VANS (2020)
WAXAHACHIE FIRE DEPARTMENT (2020)
HOME MEMBERS APPRECIATION (2020)
MISSIONARY ASSISTANCE (2020)
YARD WORK ASSISTANCE (2020)
GENEROUS BENEVOLENCE (2020)
CHRISTMAS TOY DRIVE FOR COMMON GROUNDS (2020)
HONDURAS ASSISTANCE (2020)
FOOD DELIVERY WITH CANALES FURNITURE (2020)
SAGU OUTREACH PROVIDING CHICK-FIL-A LUNCH FOR 300 STUDENTS (2020)–
BACK TO SCHOOL BACKPACK FULL OF SUPPLIES GIVEAWAY-(2020)
PLEASANT HILLS CHILDREN'S HOME PROVIDING LOVE OFFERING AND JANITORIAL SUPPLIES (2020)
RESPIRATORY THERAPIST APPRECIATION-BAYLOR SCOTT AND WHITE, WAXAHACHIE- (2020)
FOSTER FAMILY GAME NIGHT BAGS (2020)
SALVATION ARMY FOOD PANTRY RESTOCK (2020)
MISSIONARY BLESSING HELPING THE BONINS MOVE INTO A TEMPORARY APT. (2020)
WAXAHACHIE POLICE DEPARTMENT RECOGNIZED FOR SERVCE AND SACRIFICE-(2020)