SUNDAY
Kids can be checked in at the kiosk in the foyer. They will be in the sanctuary for worship and then dismiss to Kids Church.
Come early enough to have coffee with us
visit our welcome center.
WEDNESDAY
In the Royal Ranger Cabin
Bring all the tithes into the storehouse,
That there may be food in My house,
And try Me now in this,"
Says the LORD of hosts,
"If I will not open for you the windows of heaven
And pour out for you such blessing
That there will not be room enough to receive it.
".
.tithing isn't something I do to clear my conscience so I can do whatever I want with the 90 percent–it also belongs to God! I must seek his direction and permission for whatever I do with the full amount. I may discover that God has different ideas than I do."
Randy Alcorn, Money, Possessions and Eternity
OUR FIRST ASSEMBLY FAMILY WILL JOIN
and we will add your request to our prayer list.
Are you thinking about visiting
to see the answers to questions most frequently asked before visiting.
Thanks for checking us out!
Facebook, Instagram, and Twitter!
Guys – First Assembly Gym
First Assembly Youth Ministries
After Service @
TaMolly's
Sprin
g Forward Potluck Lunch
Speaker: Pastor Bryce George
Meet at the church @ 5:30
First Assembly Youth Ministries
kINDERGARTEN THROUGH 5TH GRADE
Boys meet in the Royal Ranger Cabin
Girls meet in the Kids Church Room
THANK YOU FOR REMEMBERING YOUR FAITH PROMISE PLEDGES
If you would like to begin receiving text messages from First Assembly,
on your phone, click the black box
Thank you for connecting with us!
Facebook, Instagram, & Twitter.
We unashamedly and uncompromisingly strive to be:
God's Word is our guide, authority, and conscience in everything we do.

Psalm 119:105
We measure our success by our full devotion to Christ and our ability to be and make disciples.

Luke 9:23
We acknowledge our complete dependence on the goodness and grace of God. We have experienced it, therefore we eagerly extend it to others.

Ephesians 2:89
PASSIONATE ABOUT WORSHIP AND PRAYER
We are called to exalt Christ as the center of every aspect of our lives.

John 4:23

We believe the attitude and action of prayer is essential to everything we do.

Colossians 4:2
We believe that people matter to God, therefore they matter to us. Jesus came to seek and save the lost and has left us here to do the same.

Luke 19:10
FOCUSED ON MINISTRY AND SERVICE
Every believer is a minister and we believe that the Holy Spirit has imparted to each one a spiritual gift; empowering and equipping us to minister out of our gifts and passion.

1 Peter 4:10, Colossians 3:17
A PEOPLE OF EXCELLENCE
Because God gave His very best for us we offer excellence in our service to Him. In serving Christ, love will always be our motivation and excellence will always be our goal.

Psalms 29:2
Office Hours
Monday-Thursday
| 9am – 4pm
Address
701 US-287 BYP, Waxahachie, TX 75165
Telephone
(972) 937-4692 |
Leadership Team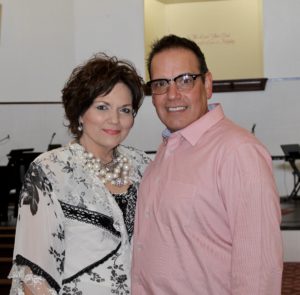 Pastor Carl and Cindy Richard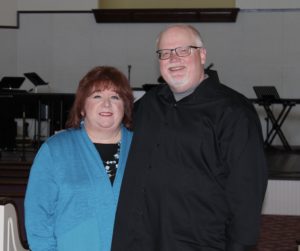 Pastor David and Kim George
E
xecutive Pastor and Worship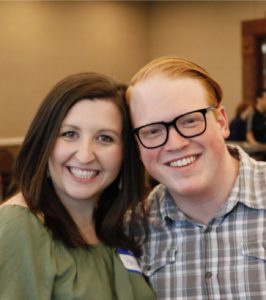 Pastor Bryce George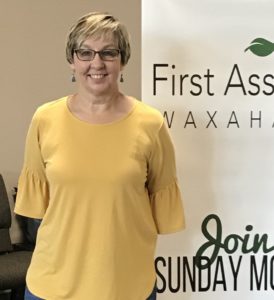 Rev. Rennie and Lector Baker